Order at prices offered by the seller
Prices on FMI are the prices provided by the seller without any margins of FMI. This enables buyers to directly negotiate prices with the seller. FMI charges a small transaction fee (depending on order size) when orders are confirmed, but there are no fees for joining or maintaining an account.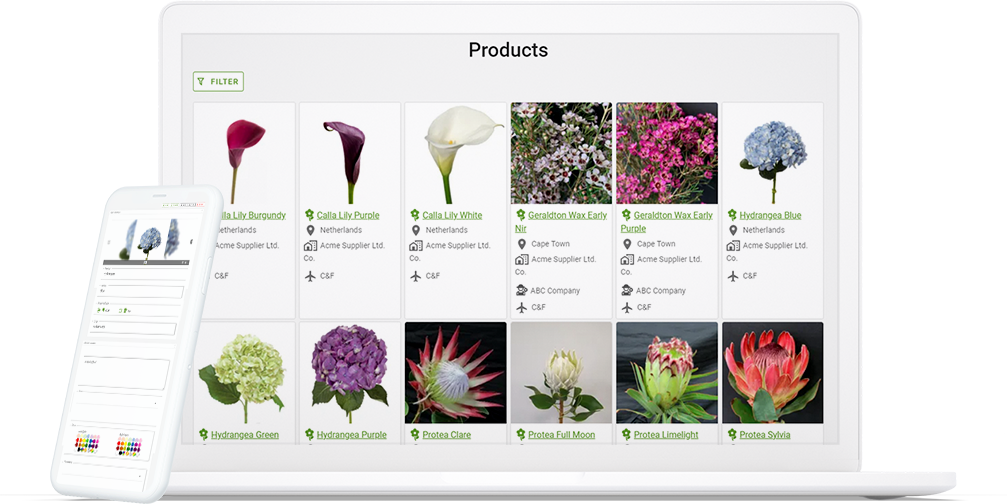 Why FMI - For Merchants?
Streamlined Process
Get instant access to the availability information and place orders easily on any mobile device. All order information, documentation, and communication can be managed on FMI, providing a seamless process.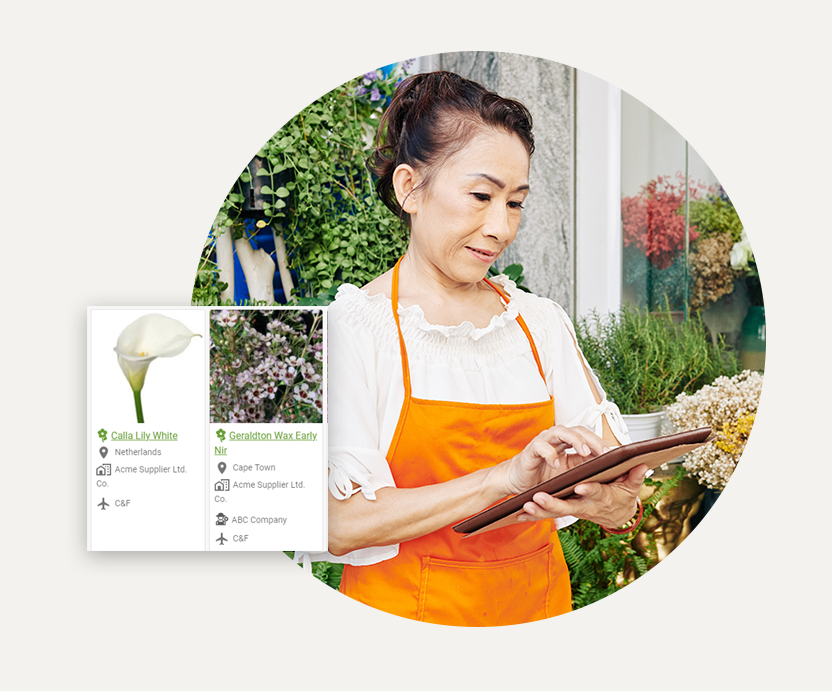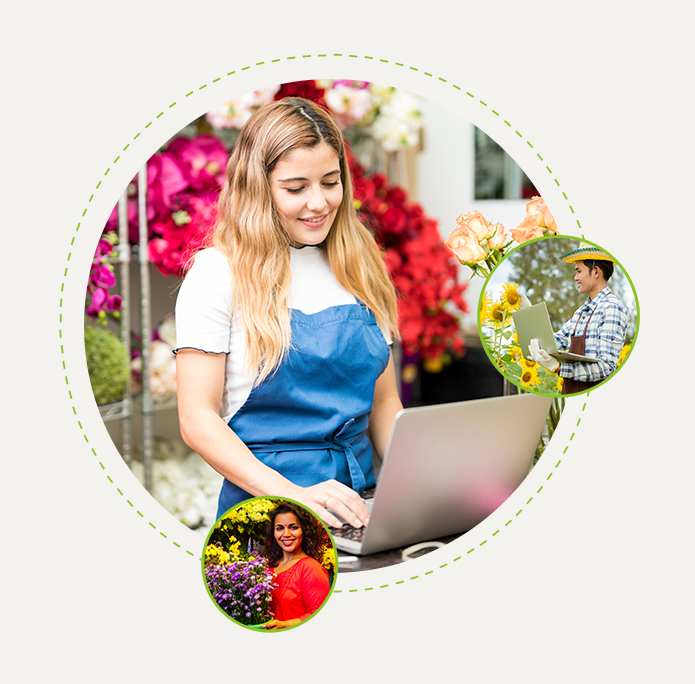 Choose from a Global Network of Trusted Suppliers
All sellers on FMI have a proven record of supplying the Japanese market, which is one of the strictest markets in the world in terms of quality as well as plant quarantine requirements. FMI suppliers are therefore among the best in their respective fields.
Payment Handling
FMI ensures that payments will only be released to the seller when the shipment arrives and claims have been settled. Save on administrative and transaction costs by making one payment to FMI instead of paying each seller individually.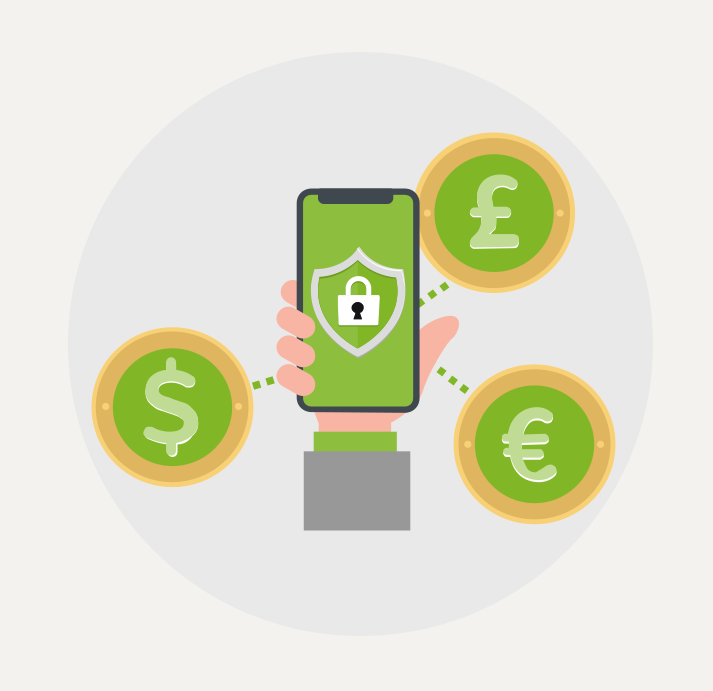 General Flow for Merchants
Place Orders
Merchants can place orders based on the availability information provided by the sellers.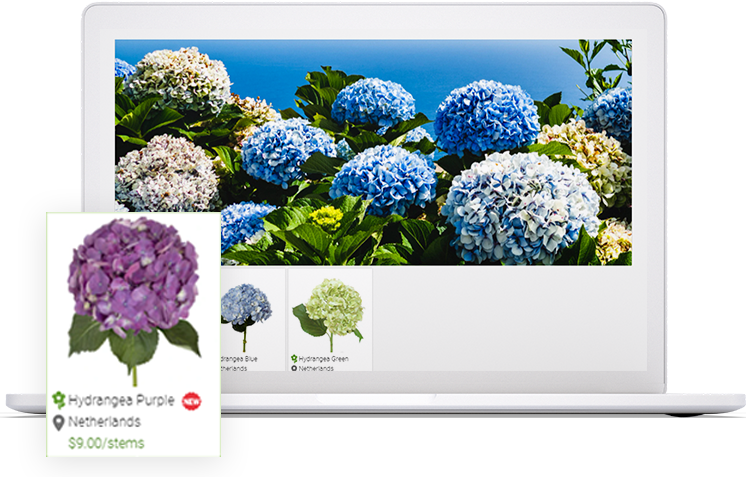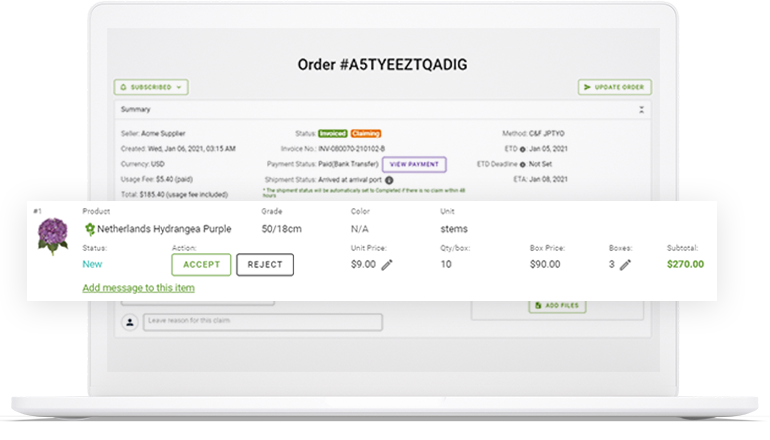 Make Payment

Payments for orders can be made at the time of order, or paid out of a balance that Merchants can keep on FMI.
Receive Shipment

Document and shipment updates can be viewed by the Merchant for each order.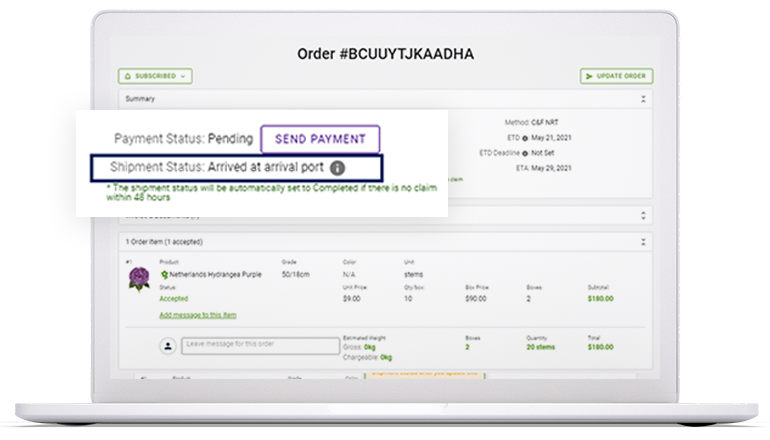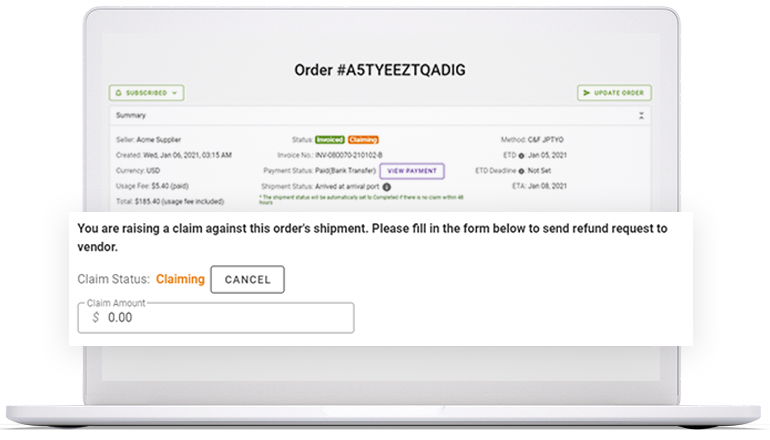 Raise Claims (if necessary)

Once orders have been marked as "Arrival at Port", the buyer can raise a claim to the seller within 48 hours on FMI.
Frequently Asked Questions
About the Company

Founded in 1922, Otani Trading is a trading and engineering company headquartered in Japan with over 100 years of experience in international trade, mechanical-, electrical-, and software engineering, besides being one of Japan's leading cut flower and foliage importers.
FMI is developed, maintained, and operated 100% in-house through group companies of Otani Trading in Singapore, Vietnam, Taiwan, Hong Kong, and the UAE. Apart from FMI, the Otani Trading group also provides custom software and automation solutions to all layers of the flower industry, from farms and exporters to wholesalers and retailers, to logistic companies and customs agents.